ONE - Miramonte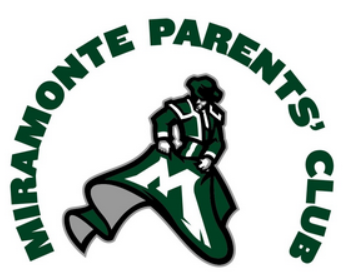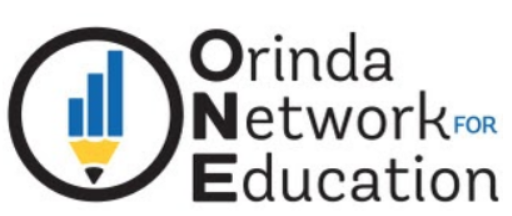 For one time donations - Use Buttons on the Left.

Introducing ONE - Miramonte

The Miramonte Parents' Club has joined with all the other Orinda schools and EFO to simplify and improve school fundraising by creating ONE – the Orinda Network for Education – a new organization operated by the leaders of the Orinda Parents' Clubs.

From now on, instead of donating to both the Miramonte Parents' Club and EFO, you only need to make one donation, to ONE – Miramonte, to support Miramonte.

The Need
Miramonte needs at least $961,780 in parent support, through ONE - Miramonte, to maintain the high standards our students deserve in 2020-2021.

$961,780 is what it will cost in 2020-2021 to bring our students the electives, great teachers, rich educational experiences, music, drama, fine art, technology, lab supplies, College & Career Center staff and services, our wellness program, and everything else that we have all come to expect.

To reach that goal, and to meet our obligation to our students, ONE – Miramonte needs to raise at least $1,300 per student this year.
MATS BOOST!
Want to make a bigger difference? Want to help support our Miramonte families who may not be able to give this year? Consider adding a MATS BOOST! of $200 to your donation. Or, even better, join our Principal's List or become a MATS Benefactor!
Double Your Donation / Matching Gifts
You can double your donation, or more, with a matching gift from participating corporations and foundations. Matching is an important, easy way to increase your support for Miramonte.

This year be sure to indicate that you made your donation to the Orinda Network for Education! It is important that your match request correctly identify the organization that received your donation.

For an easy way to Double Your Donation, click this link to see if your employer is on the list of matching organizations.

Don't see your employer? Just ask at work! Guidelines for matching gifts vary by company. Please contact your HR department today, and if you have applied for a matching gift, please let us know as soon as possible.

If you have any questions about the process or need any help, please just let us know at [email protected]
COVID-19, ONE-Miramonte and Transparency
One key reason the Miramonte Parents' Club helped create ONE is to increase transparency and reduce confusion about how our school is funded. But we created ONE in a pre-COVID-19 world where school budgets, expenses and attendance were more certain. Then the world changed.

But our need to fund Miramonte programs did not, and there may even be more need this year than ever before. AUHSD is continuing to work on how the 2020-21 school year will look for students and will communicate their plans directly with parents. For more information on the Parents' Club's response to the potential impacts of COVID-19 on the 2020-2021 school year, please click here.
Where your money goes

$528,000 goes directly to pay for our teachers and staff, including teachers for 11 class sections and support for our Wellness program. Without this money, Miramonte would have fewer classes, larger class sizes, and fewer options to help students navigate through their high school years.
$352,905 goes to support the students and teachers, paying for teacher salaries, our very popular Academy program, science lab supplies, tech education, College & Career Center staff and services, world languages, computer science, field trips, our Student Union, music, art, drama, and our library.
$26,500 goes to fund Student Programs (Graduation and Related Events, MATS Day, and Senior Day), our Parent Education program, hospitality at events like Back to School Night and Exam Jams, and staff appreciation.
That totals $907,405. The rest goes to administrative costs – things like required insurance, tax preparation, accounting, and our website and emails (including the Matador News). The largest expense, by far, is our credit card fees, and this year our Tip Jar gives you the option to help us reduce their impact on our budget increasing your donation to cover some of those fees.

To see the full budget approved by the Miramonte Parents' Club, click here