Boosters' Club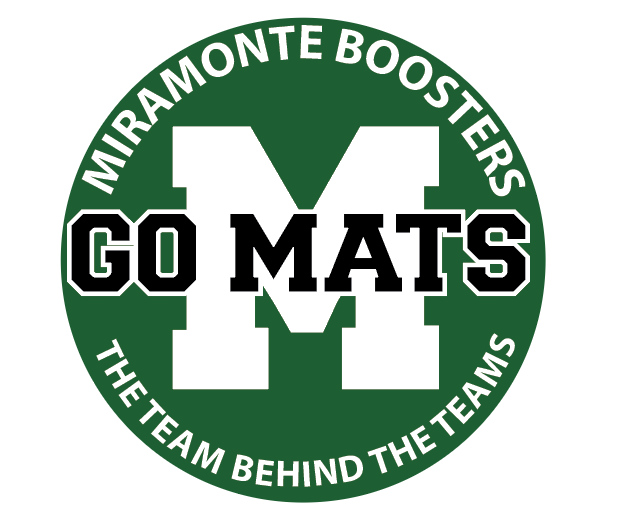 Boosters Club is the critical funding mechanism for Miramonte Athletics. Athletics are not funded by our general fund and all athletic expenses must be financed through fundraising - at gates to games, through contributions to individual teams, through banner sales, and by the Boosters Club.
Boosters ensures that all teams receive much-needed equipment, gear, and supplies. More importantly, Boosters funds our Athletic Trainer and Strength & Conditioning Coach, keeping our athletes healthy and fit all year. Miramonte also depends on the Boosters' Club to pay for big-ticket capital purchases, such as scoreboards, sports mats, goals, nets, pop up tents for shade, spectator benches, and much more.
Your donation to the Boosters supports every athlete every day. In order to meet our commitment of over $140,000 to our athletic programs, we need to raise a minimum of $200 per athlete for the current school year. Please consider the following giving levels when you make your tax deductible donation this year:
VIP Membership ($200 per student)
Silver Membership ($350)
Gold Membership ($500)
Platinum Membership ($1,000)
We encourage you to become part of "The Team Behind the Teams" and to consider making donations to "Fund-a-Need" capital items of interest.
Use the menu on the left side of the screen to select your giving level and any Fund-a-Need items of interest.

For more information visit our website: http://www.miramonteboostersclub.com